Developed by offshore experts for an optimal user experience
Collaboration with all stakeholders
Designed to be accessible to all teams and contractors across multiple wind farm sites, Offshare challenges all users to contribute. The platform allows you to send out safety flashes and manage access restrictions, delegate and follow up on the required actions, to make sure everyone is on top of everything. Easy integration with other document management systems makes sure safety procedures are always accessible.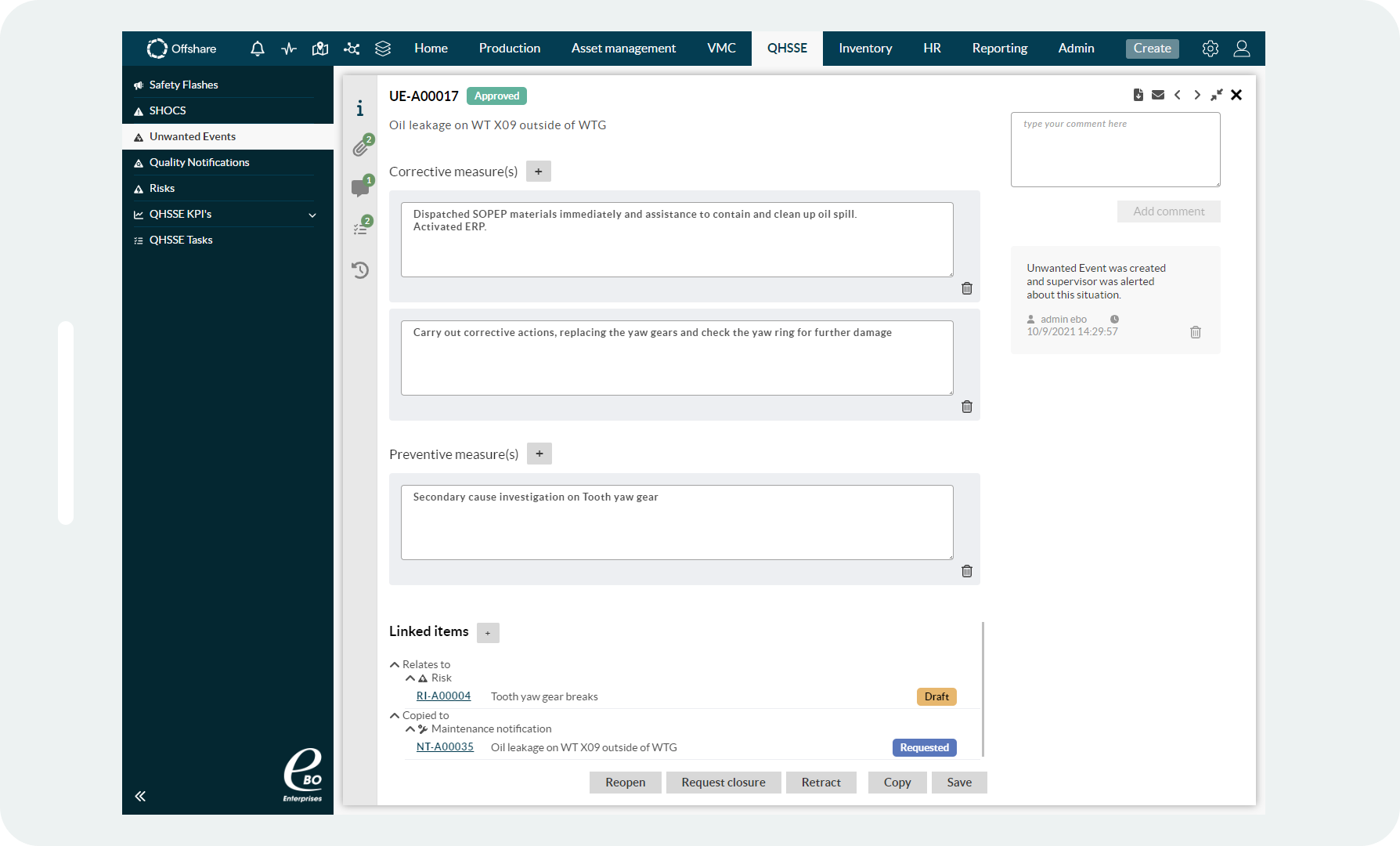 Digital maintenance planning
From registration of notifications to creating checklists and automated reporting of recurring inspections, Offshare makes your entire maintenance planning digital. It allows you to manage simultaneous planned operations. With easy follow-up and management of required system isolation steps, Offshare puts you in total control of your operation.